A Record Fine for Underreporting Sex Crimes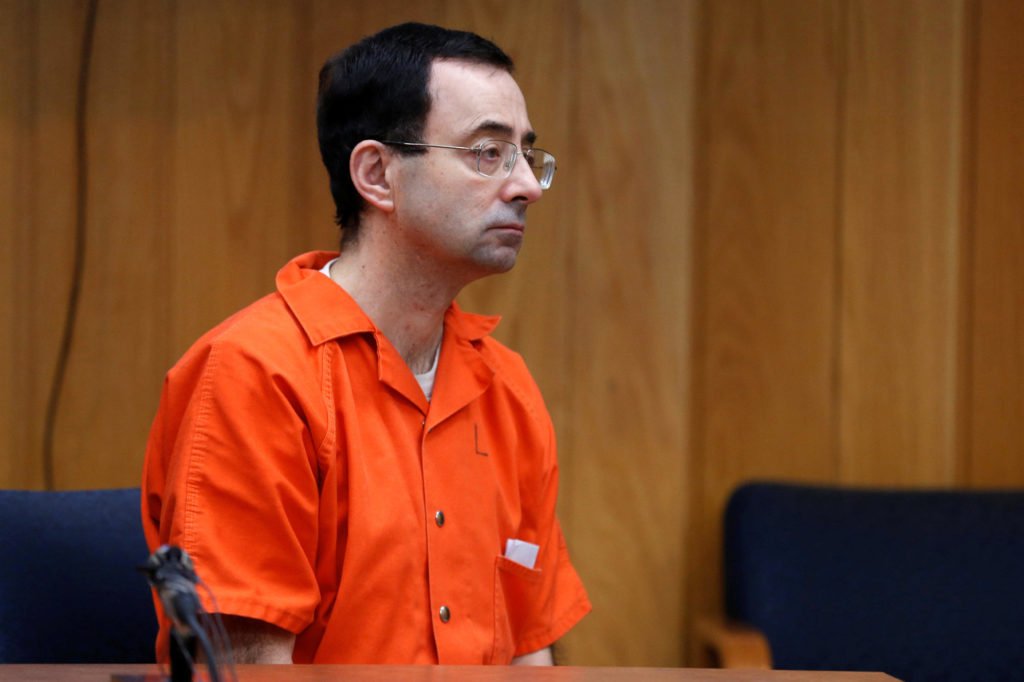 Michigan State University will pay an iconic $4.5 million fine to the U.S. Department of Education after tottering its response to the sexual abuse of hundreds of athletes by former team doctor Larry Nassar.
The Education Department's sanctions are the latest development in one of the most massive sexual abuse scandals in higher education. The university, facing a flood of lawsuits alleging officials of disregarding sexual assault by Nassar, reached a $500 million settlement last year with more than 300 of his victims who attended Michigan State.
More than 100 women are still suing the university, which has sought to dismiss their claims.
Education Secretary Betsy DeVos condemned Michigan State in announcing the record-setting penalty on Thursday, the largest fine ever under the Clery Act, the federal law formally known as the Jeanne Clery Disclosure of Campus Security Policy and Campus Crime Statistics Act. The law requires institutions to publicize violent acts on campus and share crime data. The Education Department found the university had bungled not only the sexual abuse allegations against Nassar and his former boss, but also failed "systemically" in meeting Clery mandates.
In a conference call with reporters, DeVos called the Nassar case "abhorrent," criticizing Michigan State's handling of the sexual violence against hundreds of women for which Nassar was criminally convicted.
Nassar, who also treated the USA gymnastics team, was jailed and is serving life sentences. Allegations against him were made public three years ago. The fallout from administrators either allegedly concealing his behavior or ignoring reports from his victims led to the resignations of Lou Anna K. Simon, the former president, William Strampel, the former dean of Michigan State's College of Osteopathic Medicine and Nassar's former supervisor, as well as other high-ranking administrators and athletics officials.
---