UIC college student strangled in campus parking garage, police say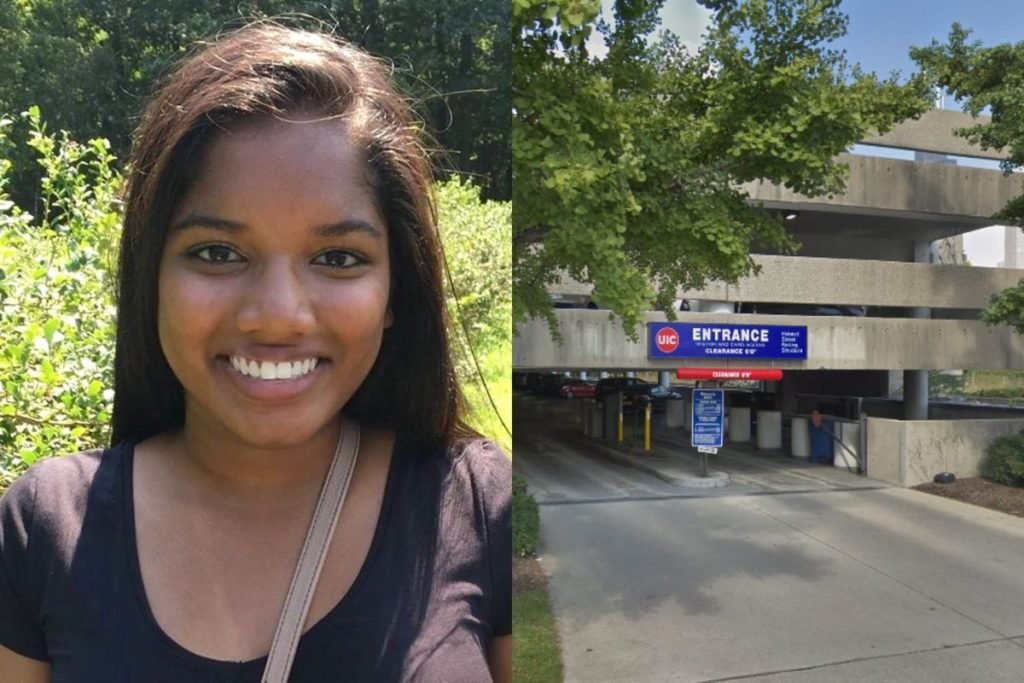 A student at the University of Chicago was found dead in a parking garage on campus this Saturday. The student had been strangled according to the police who have made an arrest in this connection.
The female student is Ruth George, 19. She was found unresponsive in a car that was parked inside the Halsted Street Parking Garage at 11:15 a.m. She was pronounced dead at the scene. The Cook County medical examiner identified the body and verified that it was, in fact, George, the 19-year-old student from Berwyn. An autopsy confirmed that the cause of death was strangulation.
Her family had reported her missing to the campus police, claiming that they had no contact with her since Friday night. UIC Police Chief Kevin Booker said that the investigators found that she had entered the garage at 1:35 a.m. on Saturday and a person, identified as one of interest to the case entered as well. The man, who was identified as the person of interest, is not a student of the school and has been arrested in relation to the crime. It is believed that the case may include some foul play.
George's family reported her missing to campus police and said they hadn't heard from her since
Shade Idowe, a student at the campus said that it feels shocking for something so terrible to have happened on campus. Vakrand Sharma, another student said that they had witnessed robbery and theft taking place on campus, but never a murder.
The chancellor of UIC, Michael Amiridis, said that George was a member of the Honors College and was talented at kinesiology. She dreamed of becoming a health professional and helping others.
University officials have sent out a letter to students telling them that campus police and federal law enforcement were working in coordination in order to investigate exactly what happened.
---