How to Become a Flight Attendant – Airline Flights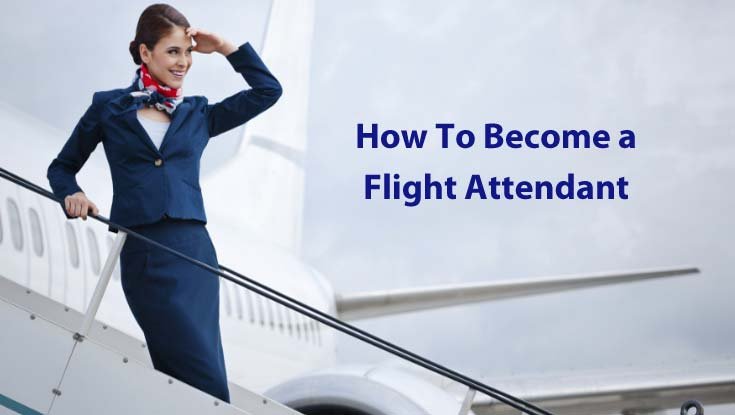 Flight attendants ensure the safety and comfort of passengers on airline flights. Their work goes beyond serving food and drinks, and various other responsibilities that are mandated by central law. Flight attendants direct passengers on safety procedures like how and when to operate the plane's seat belts, how to handle oxygen masks, and exit the plane in an urgent situation. Before each air travel, these attendants ensure that all necessary equipment and supplies are available on the flight. Flight attendants may also do first aid, manage security issues, and deal with any other issue that occurs during a flight.
Being a flight attendant requires adaptability as they are likely to work on short notice, travel all over the country and the world. Flight attendants spend a great time on their feet assisting passengers with luggage and pushing food and beverage carts. Thus, this can be a physically demanding job too.
What type of training is needed to become a flight attendant?
Prospective flight attendants undertake training in all aspects of their job like customer service, pre-flight measures, boarding, in-flight provision, safety and security measures, and first aid. Flight attendants also learn about the kinds of planes on which they will be working, how to deal with disorderly passengers, and what to do in different kinds of emergencies. Some of this training is hands-on and contains practice flights so students can polish their skills.
New flight attendants normally receive paid training after being hired by an airline. But flight attendant training schools do exist and some select to pay for their training before looking for a job. Training programs can take up to eight weeks to conclude.
Are there any certification requirements?
Any flight attendant who works on an airplane with over 20 seats must possess a Certificate of Demonstrated Proficiency delivered by the Federal Aviation Administration (FAA) since 2004. Flight attendants achieve this certificate after finishing an FAA-approved training program, usually provided by the airline that employs them.
Flight attendant certification programs concentrate on fire prevention and control, handling of emergency equipment, aircraft evacuation, and breakout, and survival knack for different types of crash situations.
What is the duration to become a flight attendant?
For most entry-level flight attendant work, you must be at least 18 years old and hold a high school diploma or GED. For some jobs, you may need to wait until you are 21 years old to apply.
If you are hired as a new flight attendant, you will have to finish some weeks of training before you can start work.
---