U.S. Democratic presidential hopeful Harris addresses police shootings in criminal justice plan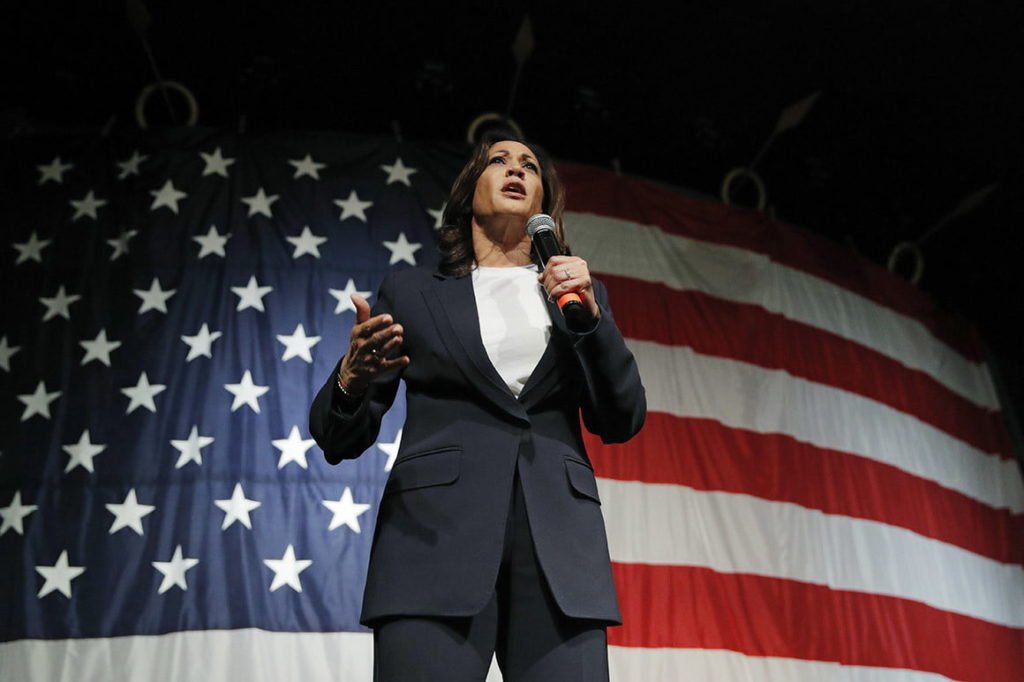 If elected president, Kamala Harris would prohibit the legal use of deadly force by police, end the imprisonment of juveniles in adult prisons and legalize marijuana at the federal level, the Democratic U.S. senator said in a plan set for release on Monday.
Her proposals are part of a criminal justice platform that Harris says must hold criminals accountable without swinging toward what she calls an biased system of mass incarceration and arrest that has harmed communities of color and the poor.
"Americans deserve a criminal justice system that focuses on fairness, rehabilitation, and accountability to build trust and safe communities," Harris said in a statement. "As president I'll fix this broken system to make it fairer and more accountable for communities across the country."
Harris is one of 20 Democrats seeking her party's nomination to take on Republican President Donald Trump in the November 2020 election. In a Poll released on Sunday, Harris had the support of 7% of Democrats and Democratic-leaning independents, behind former Vice President Joe Biden at 27%, Senator Bernie Sanders with 19% and Senator Elizabeth Warren at 17%.
A former prosecutor and California attorney general, Harris has struggled to balance her work history with concerns from many progressives and African-Americans that she supported a criminal justice system piled against minorities.
---