Www.premiosindiacatalinatv.com2020- 35th India Catalina Awards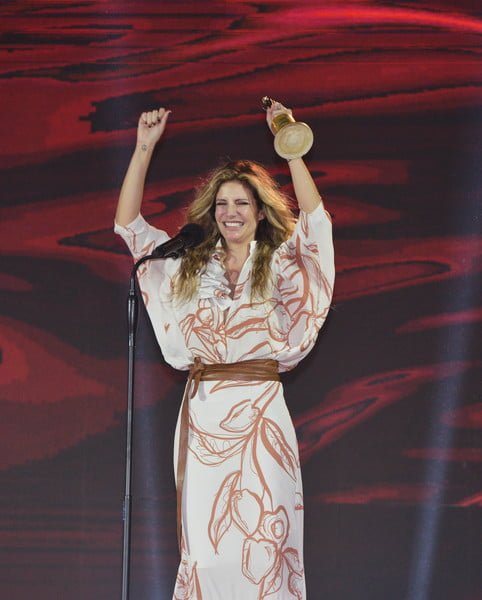 Www.premiosindiacatalinatv.com2020 – The India Catalina Awards have been held annually since 1984. It is for the Colombian Audiovisual Industry in the context of the Cartagena International Film Festival (FICCI). The main purpose of this award is to emphasize and celebrate the hard work, talent, and content of national TV productions.
Telenovelas are a significant aspect of the Colombian TV. Fernando Gaitan, a popular writer of several works in the Colombian television industry died in 2019. Tribute was presented to the talented Telenovela writer. The India Catalina Awards were presented in different categories.
The 35th India Catalina Awards were offered in the city of Cartagena, Colombia. The winners of the India Catalina Awards are:
Best leading serial actor: Santiago Alarcon – Garzon – RCN Television
Better Telenovela antagonistic actor: Jorge Cao – La Ley del Corazon – RCN Television
Better antagonistic actress: Mabel Moreno – La Reina del Flow – Caracol Television
Outstanding Telenovela leading actress: Patricia Castaneda – Debora, la mujer que desnudo Colombia – Teleantioquia
Best Telenovela actress: Cecilia Navia – Garzon- RCN Television
Best Telenovela director: Sergio Cabrera – Garzon – RCN Television
Best Telenovela libretto: Juan Carlos Perez – Garzon – RCN Television
Best Telenovela series: Garzon- RCN Television
Best Supporting Actor in a Telenovela/Series: Ivan Lopez – La Ley Del Corazon 2 – RCN Television
Sports & Journalism Categories Winners: The winners in the journalism and sports categories are:
Best national news: Noticias UNO – Channel 1
Best regional newscast: Citynoticias – Citytv
Best News/Sports Presenter: Mabel Lara – UNO News – Channel 1
Best journalistic production for television: Los Informantes – Caracol Television
Best sports production: Giro de Italia special coverage – Senal Colombia
Digital Content Category Winners: The winners in the web/digital content category are:
Best Online Production: 5 Minutes mas
Best influencer with audiovisual digital content: Liss Pereira – 5 Minutitos mas
Best web fiction series: Roma, descubre el amor al reves – Canal Capital
Children's Production Category Winners: The winners in categories related to children's productions are:
Best Children's /Youth Program: La Voz Kids – Caracol Television
Best animation audiovisual production: Cronicas Elefantiles – Senal Colombia
Best child talent in the national audiovisual industry: Juan Sebastian Laverde – La Voz Kids – Caracol Television
Other Winners:
Best reality show: Master Chef Celebrity – RCN Television
Best entertainment series: Lethal TV – Canal RED +
Best Entertainment Programs' Presenter (a): Santiago Moure – La lettal Telefono – Canal RED +
Popular Winners: Those voted by public are:
Best favorite production of the public: La Reina del Flow – Caracol Television
Best favorite talent of the public: Carolina Ramirez – La Reina del Flow – Caracol Television
Actress or Actor Revelation of the Year: Diana Belmonte – Garzon – RCN Television
Special Mentions & Other Categories Winners:
Special mention for better community channel production: Coca, the sacred plant – Colectivo de Comunicaciones Wind Corporation in Popa for Moreno TV Timbio
Special mention for better production of social inclusion: Labels – Canal Telepacifico
Best Art Director: Diego Guarnizo and German Lizaralde – Loquito por ti – Caracol Television
Best photographer: Juan Carlos Gil ADFC – Wild District – Netflix
Best music director: Andres Pelaez – Loquito por ti – Caracol Television
Best Documentary for Television: Llinas, the Brain and the Universe – Senal Colombia
---