Hair Oil 101: Here's Everything You Need To Know For A Safe & Successful Use Of Oils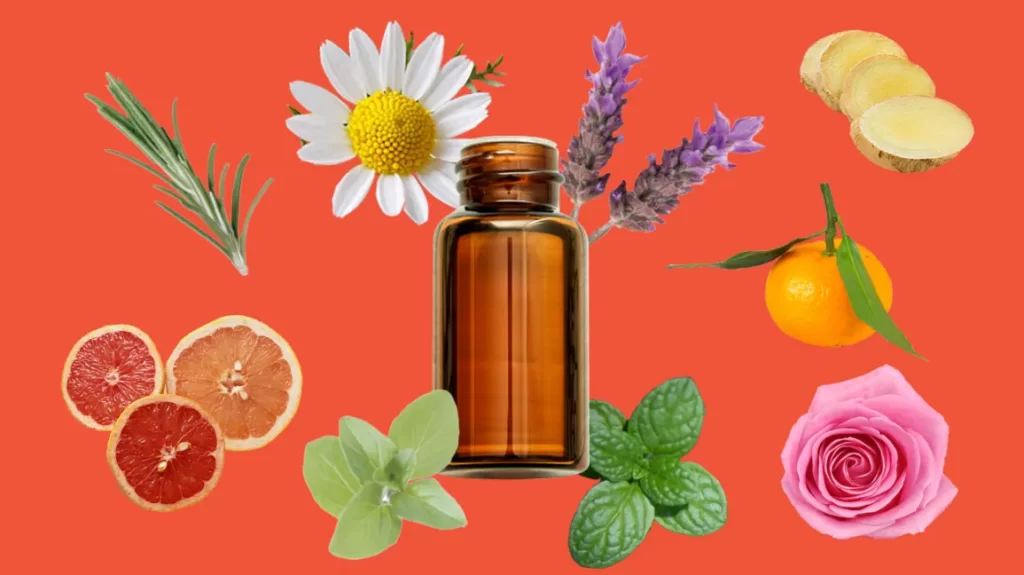 Amidst beauty fads that peak and peter out, the ancient practice of hair oiling has stood the test of time. And while we all indulge in a soothing 'champi' ever so often, our ancestors have gate-kept the ultimate beauty secret: oiling hair using the correct techniques.
How much hair oil should you use? Should hair oiling be done on dry or damp tresses? How long should you scalp your massage after applying oil? These are a few of the innumerable questions we will answer in this blog. 
Hair Oiling: Wet Hair vs. Dry Hair
While you can apply hair oil on wet and dry hair, heavier oils such as coconut oil are best suited to dry hair. To boost the absorption of the product, heat the oil or wrap a hot towel around your hair post-application. 
How Much Oil to Apply to Your Hair? 
The amount of oil required depends on the length and texture of your hair. However, a little goes a long way; apply one to three palmfuls of oil onto your scalp and a couple of pumps on the strands. Gently massage the oil into your scalp in circular motions using your fingertips to boost blood circulation. However, don't be too harsh with your hair to avoid knots and breakage. 
How Long to Leave the Oil On? 
Many people leave hair oil on overnight. However, two hours of hair oiling would suffice as well. For those suffering from scalp conditions, including psoriasis, dandruff, and dermatitis, steer clear of oiling, as it may exacerbate flakiness and inflammation.
Types of Hair Oil
While there are an array of hair oils in the market, allow us to elucidate the most commonly used variants.
Turn to coconut oil for an ultimate boost of hydration. Suitable for all hair types, it penetrates the hair shaft and locks in moisture to prevent damage. Rub the oil between your palms to activate it via the heat generated. Apply it to the lengths of your hair and steer clear of your scalp to prevent pore-clogging.
Jojoba oil is super-lightweight and helps balance sebum production in your scalp. Besides lending moisturisation to your mane, it also offers antifungal properties to keep concerns such as dandruff and flakiness at bay.
Argan oil is another lightweight oil rich in linoleic acid, oleic acids, and vitamin E, shielding your hair from breakage and damage. The formulation also helps add an unmistakable lustre to your strands and can be used during hair styling. 
Rosemary oil is having a moment in the beauty industry. Every beauty connoisseur's latest obsession, healthy-hair folks have been gatekeeping this wonder potion for too long. Today, it's a world-renowned hair growth oil known to facilitate blood circulation and stimulate hair follicles.
Olive oil is known to soothe your hair and lend a sheen. Rich in oleic acid, it's ideal for the lengths of your hair. However, keep it away from your scalp as fungus thrives on olive oil. Olive oil is a carrier oil, and you must use it with a coarser oil.
Peppermint oil helps promote hair growth by stimulating the hair follicles, but it shouldn't be used by those with a dry scalp and brittle strands. Ideal for oily scalp and hair, peppermint oil helps enhance hair thickness, too.
Castor oil can help stimulate thick hair growth and benefit those with frizziness and split ends. It boasts ricinoleic acid and assumes the role of an antistatic and softening agent in cosmetics and hair products.
The Benefits of Oiling Your Hair
Besides promoting healthy hair growth and preventing breakage and split ends, hair oiling tends to a dry and flaky scalp, moisturising it to control dandruff and other concerns. It also lends lustre to your hair, coating your strands from external aggressors and providing ample nourishment by locking in moisture. Consider massaging your scalp to boost blood circulation and revive your hair follicles to induce deep relaxation.
How to Apply Hair Oil the Right Way 
After picking an oil best suited to your scalp concerns and hair texture, heat it to facilitate better absorption. Section off parts of your mane and comb it through to detangle knots. Start massaging the oil into your scalp in circular motions using your fingertips. Once your hair is well-coated with oil, twist it into a loose topknot. Take a hot towel and wrap it around your mane to accelerate absorption. After leaving on the formulation for two hours, rinse it off with a suitable shampoo and conditioner.
Conclusion
When picking a suitable hair oil, you must consider your hair type and texture, hair porosity, hair thickness, and scalp conditions. You can also use hair oil as a style finisher for shine post-blowout. However, when applying hair oil, avoid excessive use to limit build-up that can cause dandruff and flaking.
Don't over-saturate the ends of your hair with oil, as it may weigh them down. Also, pick products without additives and synthetic ingredients, including fragrances, silicones, and alcohol. Remember to patch-test the product before applying it to your scalp to avoid allergic reactions.
Hair oiling is vital for those with thick, coarse strands that tend to get dry and frizzy. While those with extremely oily hair shouldn't apply hair oil, they can add a tiny amount to the ends of the hair if those areas get dehydrated.
Also Read – How to Make Lasteroid Daddy Hack iv Build
– Dr. Beela Rajesh Biography – Health secretary of Tamil Nadu IAS
---