Aarogya Setu App: Aarogya Setu Apk Download For Android COVID-19-Download Now for Android & iOS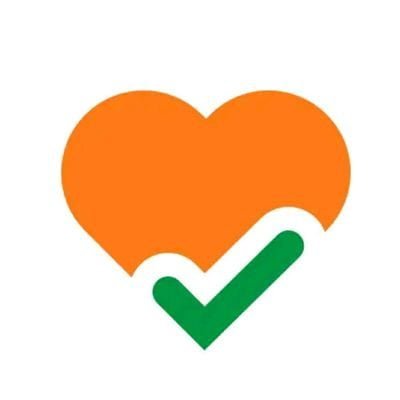 Aarogya Setu Apk – aarogya setu apk download for android As the number of coronavirus cases is increasing, this pandemic has become a crucial concern for India and the world. According to the Health Ministry of India, the total numbers of Covid-19 cases are around 3374 and the death toll has reached 77 by Sunday. Aarogya Setu App download
Aarogya Setu: An Introduction
All the state governments are putting their best efforts to tackle this pandemic situation in every possible way. The nation is under lockdown already. All the emergency helpline numbers have been activated for the citizens of India.
The Central and State governments have also developed mobile applications for the citizens to easily track the present situation and examine the spread of novel coronavirus. On Thursday, the Government of India (GOI) has officially launched its COVID-19 tracking application known as Aarogya Setu App Apk.
Who Developed the Aarogya Setu Apk App? 
This app has been developed by the National Informatics Centre (NIC). The Aarogya Setu App is for Android and iOS users.
National Informatics Centre was set-up in 1976 under the support of MeitY. This office infrastructure delivers Government IT services and programs of Digital India. The credit for providing IT assistance to the Indian Government and circulating E-governance to the people goes to NIC.
What is the Main Purpose of the Aarogya Setu App?
The main aim of the Aarogya Setu Apk Download is to enlarge the efforts of the Government of India and the Department of Health to proactively update the citizens concerning the best practices and pertinent consultations relevant to the control of COVID-19. 
There are several other apps developed by the Union and state governments for COVID-19. Such applications are available on Google Play Store. And some other apps will be released soon.
These applications allow you to do self-diagnosis of the symptoms of coronavirus ailment. For this, you are required to take a small assessment. But, this has also caused security concerns among the public.
Main Highlights and Features of Aarogya Setu App
The top features and options available in the Aarogya Setu for Corona Download are:
Choice of Languages
The app offers multiple languages that a user can select. There are about 11 languages from which you can pick up your preferred language to use this app. The different languages are Hindi, English, Marathi, Gujarati, Bengali, Tamil, etc.
State-wise Help centers 
By downloading the Aarogya Setu App Download Apk, you will get the COVID-19 help centers option. Through this option, one can immediately contact the numbers provided if experiences any symptoms of coronavirus.
Self-Assessment Test
There is a self-assessment test option in the app where you can take a small survey to know if you are at low risk or high risk of coronavirus. 
When you click on this option, you will be asked to select your gender, enter your age, choose symptoms, choose the sickness you are suffering from, your international travel history in the last 14 days, and your interaction with an infected person or you as a healthcare worker suffering from COVID-19.
Once you have selected the right options, you will be notified by the Aarogya Setu App Download Link that whether you are at low risk or high risk of coronavirus infection.
You can retake a self-assessment test if you feel infected and experience coronavirus symptoms.
Information on COVID-19 
This app provides details regarding coronavirus, its symptoms, dos and don'ts, and safety measures to be adopted.
Tweets Option
There is a tweet option in this app where you will find all the latest updates and information regarding this deadly virus by the Ministry of Health and Family Welfare (MoHFW).
Sharing Option
Below, you will find the share and protect others button. By clicking on this option, you can easily share this significant application with your loved ones. You can share this Aarogya Setu App Download with your friends and family via Whatsapp option.
Compatibility
Aarogya Setu is a mobile application designed and developed by the Government of India. The app intends to link up essential health services with the people of India. This app has been developed to protect the citizens and gaining their assistance to fight against COVID-19. 
The latest app version is well-matched with Android 6 and higher. The app for version 5 is vigorously being worked upon to release it soon.
How to download and Use Aarogya Setu Apk App on Android and iOS?
The app is offered on Android and iOS platforms. If you are confused How to Install Aarogya Setu App, follow these steps to easily download and use it:
For Android:
Firstly, go to the settings of your Android phone. There you will find a lock screen and security option. In it enable Unknown sources to allow the installation of apps other than Playstore.
After that, check that your smartphone is connected with Wi-Fi.
Next, you have to visit the Google Playstore to search for the 'Aarogya Setu Apk' app.
Once the app is highlighted, you have to hit on the 'Install' button.
After pressing the install option, the app will begin downloading.
Once the app is downloaded, open it to register now. You have to choose your preferred language from the list of 11 languages.
Aarogya Setu App Link will need some permission from you. So to move further, read all its terms and conditions and click on the 'I Agree' option.
You need to type your mobile number. An OTP will be sent on your phone for verification.
Then, you need to fill your details like your name, age, profession, and countries travel outside in the last 30 days.
You have the choice to mark or skip the option 'Ready to volunteer in the time of need'. 
Finally, click on the 'Submit' option and simply, take the self-assessment test to know you have a low or high risk of coronavirus. 
For iOS:              
Visit Appstore to Aarogya Setu App Install.
Next, enter your login information that is your Apple ID and password.
Search for the Aarogya Setu Apk and hit on the 'Get' option.
Once the app is downloaded, follow the steps given above to begin using this app.
The Aarogya Setu Apk app is greatly useful for the people of India to prevent coronavirus, stay safe, and have an eye on the current situation. Therefore, collaborate with the Government of India by downloading this app in combating COVID-19.
More – XNX Transmitter Wiring Diagram PDF Free Download For Windows 7
COVID19 – COVID Visualizer: Tool to Access Real-Time Coronavirus Evolution in the World
Novel – Marriage into Her Family Chinese Novel: Download in Pdf Format for Free
28 Movies in One Picture – Michel Weber Chloroquine – 28 Films in One Picture – Novel Istana Kedua Asma Nadia – My Husband Warm the Bed – Cindy Dole California Most Haunted – I Wanna Push You In 7 Positions For 70 Minutes You Get It Bae Lyrics – Lightning Marriage Novel – A Livro Realidade De Madhu Pdf Download Gratis – Novel Istana Kedua Asma Nadia PDF – Emergencia.Covid 19.God.Sv Pdf – Imperial CEO Sweet Sweet Love – Dr. Beela Rajesh Biography –  Soap2Day Unblocked
---